---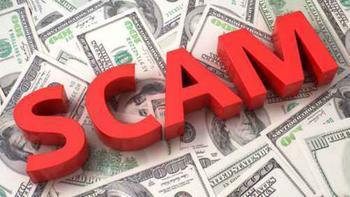 People convicted of sexual predator crimes go on a national list so that others are aware of the potential danger they may pose.
A member of Congress has
proposed a similar list
for those convicted of running scams. Rep. Gwen Graham (D-FL) says such a list is needed to help protect senior citizens from fraud and abuse.
"Florida has a reputation as the best place in America to retire," Graham said. "Unfortunately, that reputation is under threat by an increase in elder abuse and fraud targeting seniors."
Graham has introduced legislation to create a national registry of people who have been convicted of abusing or scamming seniors, to make them more easily identified.
Florida sees rise in activity
Using state of Florida data, Graham estimates that there were more than 2,500 cases of scams directed against seniors last year in her state alone. She says these crimes have risen by 74% over the last five years.
Under her proposal, the Justice Department would design a registry that states could use as a guide to develop their own lists of offenders. The lists would be public and searchable, identifying people found guilty of committing both physical and financial crimes against older people.
She notes that a few states already have such a registry. If the Justice Department created the model, she says, more states would provide the service.
Once all the states created lists, Graham said the Department of Health and Human Services (HHS) could then compile all the information and make it accessible through a national database.
Information is key
Access to warnings and information about scams and scammers could help consumers avoid being victimized, officials say. While technology has made consumers more vulnerable to scams, technology may also hold the key to prevention efforts.
Last month Kentucky Attorney General Andy Beshear
launched a text messaging service
that notifies consumers in his state when a new scam surfaces or an old one picks up intensity.
Through the program, Beshear has warned consumers in his state of a student loan debt relief scam, a Publishers Clearing House Sweepstakes scam, and a scam targeting previous scam victims.
Beshear notes that seniors are a major target of these schemes, losing nearly $37 billion a year nationwide.